We Manage

Coachella


Rental Properties


Get Peace of Mind With the Trusted Local Experts Since 1986
"Straight forward Pricing and Shorter
Vacancies are just the beginning"
– John Xepoleas, Broker Owner
Why Choose Us?
We're different. We actually deliver.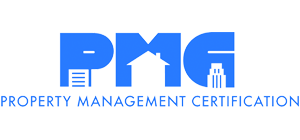 100% Property Management Focus
We aren't realtors disguised as property managers. We only do property management so you get our full focus rather than an afterthought. In addition our managers are Certified by the California Association Realtors as Property Managers.
Local Experts That Actually Manage
We are not a mom and pop shop or a one man show. Our team of Licensed Professionals gives us the depth and the resources to actually deliver and protect your investments. Every owner is assigned a personal property manager as a single point of contact.
Negotiated Maintenance Discounts
Partnerships with Lowe's & Home Depot give us bulk purchasing power. Combined with our very own In-house Maintenance Team, these help us save you money and preserve your investment.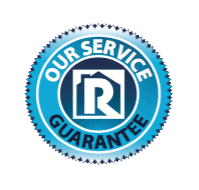 Want Peace of Mind? We Guarantee It.
Are you worried about market volatility, extended vacancies, and lackluster tenants causing problems? We offer multiple guarantees and programs designed to protect your revenue and property.
What Our Clients Think
Profitable investors say it all 

NA
I would highly recommend Xepco Properties. If you're thinking of trying to manage the property yourself, it's definitely worth the investment to hire them."

Lisa
Satisfied Client

NA
I lost tons of money trying to do if myself. Xepco has been a huge benefit as far as keeping my hands off of everything and they just manage the property for me!"

Darius
Satisfied Client
Coachella Property Management
Coachella is a quiet community in Riverside County that has seen its population grow rapidly in the new millennium. In spite of this new growth, Coachella itself remains a relatively small town and an oasis from some of the hustle and bustle in other parts of the Coachella Valley. The city's affordable housing options and close proximity to nearby agricultural operations have long made Coachella a popular option for working class families .
Most of Coachella's commercial activity takes place on Harrison Street and Grapefruit Boulevard, the city's main throughways. Coachella has a strong Hispanic influence, as the area once attracted many immigrants. These historic ties are notably present in Pueblo Viejo, the historic older portion of the city. Coachella also celebrates multiple festivals and events throughout the year, including large Cinco de Mayo and Fiestas Patrias parties.
Purchasing Coachella Rentals
The population of Coachella has doubled since 2000, creating a massive need for new housing. To meet this need, many developers have built single family homes and apartment complexes. In spite of this, the lack of housing options has made for a tight rental market with an extremely limited supply of available units.
With a large pool of potential tenants and population slated to continue growing, investing in Coachella housing could prove a valuable proposition for motivated investors.
Working with a Coachella Property Management Team
Of course, turning a profit in a Coachella rental is often easier said than done. Property management comes with countless challenges—from finding qualified tenants for the unit to responding to maintenance requests and processing rent checks, many investors find management can quickly become a full-time job.
Working with a trusted Coachella property management team offers a convenient solution for local landlords. At RPM Desert Cities, we've helped countless property owners to get more out of their rental homes. Our team understands the challenges of the Coachella rental market, and we make continual suggestions to help our clients maximize the return on their investments.
Interested in learning more? Schedule a free consultation with our team to learn how we can help you meet your financial goals.
Call us to get started: (760) 687-2400