We Manage

Indian Wells

Rental Properties


Get Peace of Mind With the Trusted Local Experts Since 1986
"Straight forward Pricing and Shorter
Vacancies are just the beginning"
– John Xepoleas, Broker Owner
Why Choose Us?
We're different. We actually deliver.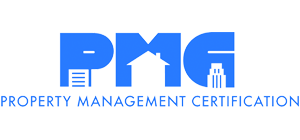 100% Property Management Focus
We aren't realtors disguised as property managers. We only do property management so you get our full focus rather than an afterthought. In addition our managers are Certified by the California Association Realtors as Property Managers.
Local Experts That Actually Manage
We are not a mom and pop shop or a one man show. Our team of Licensed Professionals gives us the depth and the resources to actually deliver and protect your investments. Every owner is assigned a personal property manager as a single point of contact.
Negotiated Maintenance Discounts
Partnerships with Lowe's & Home Depot give us bulk purchasing power. Combined with our very own In-house Maintenance Team, these help us save you money and preserve your investment.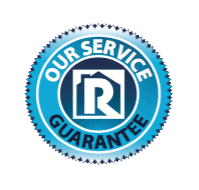 Want Peace of Mind? We Guarantee It.
Are you worried about market volatility, extended vacancies, and lackluster tenants causing problems? We offer multiple guarantees and programs designed to protect your revenue and property.
What Our Clients Think
Profitable investors say it all 

NA
I would highly recommend Xepco Properties. If you're thinking of trying to manage the property yourself, it's definitely worth the investment to hire them."

Lisa
Satisfied Client

NA
I lost tons of money trying to do if myself. Xepco has been a huge benefit as far as keeping my hands off of everything and they just manage the property for me!"

Darius
Satisfied Client
Indian Wells
Property Management
Indian Wells is one of the smallest cities in the Coachella Valley, with a population of just around 5,000 residents. The community shares its eastern border with Palm Desert, and is well known for its luxury resorts and upscale residential developments. Indian Wells has also been home to a number of prominent celebrities and politicians over the years, including notable names like Desi Arnaz and former U.S. President Dwight D. Eisenhower.
Residents of Indian Wells have the best of the best at their disposal. Award-winning restaurants, beautiful spas and golf courses, and incredible shopping destinations can be found scattered across the community. Of course, with Palm Desert so close, Indian Wells citizens can easily take advantage of all its neighboring city has to offer, too.
Investing in Indian Wells Rentals
Indian Wells is often associated with its retiree community and seasonal renters. Thanks to the beautiful weather in Riverside County, the area welcomes thousands of part-time residents every year. Of course, Indian Wells also has a significant population of full-time residents who call the region home.
Many of those living in Indian Wells choose residential rentals for their housing needs. From condominiums and apartments to luxurious single family homes, Indian Wells has a diverse assortment of options to choose from. Investors looking to capitalize on the popularity of the area often purchase rentals to generate longterm income.
Working with an Indian Wells Property Management Team
Of course, even with a large pool of tenants, it takes plenty of hard work for Indian Wells landlords to get the most out of their properties. Working with an Indian Wells property management partner is often the easiest option.
At RPM Desert Cities, we offer flexible solutions for property owners. Our team partners extensively with local landlords to offer leasing and management support. We also provide customized guidance to help our clients maximize their returns and should anything go wrong, we're always happy to step up to the plate and resolve the issue.
Learn more about our property management approach by scheduling a free consultation today.
Call us to get started: (760) 687-2400