We Manage

Palm Springs

Rental Homes


Get Peace of Mind With the Trusted Local Experts Since 1986
"Straight forward Pricing and Shorter
Vacancies are just the beginning"
– John Xepoleas, Broker Owner
Why Choose Us?
We're different. We actually deliver.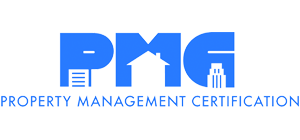 100% Property Management Focus
We aren't realtors disguised as property managers. We only do property management so you get our full focus rather than an afterthought. In addition our managers are Certified by the California Association Realtors as Property Managers.
Local Experts That Actually Manage
We are not a mom and pop shop or a one man show. Our team of Licensed Professionals gives us the depth and the resources to actually deliver and protect your investments. Every owner is assigned a personal property manager as a single point of contact.
Negotiated Maintenance Discounts
Partnerships with Lowe's & Home Depot give us bulk purchasing power. Combined with our very own In-house Maintenance Team, these help us save you money and preserve your investment.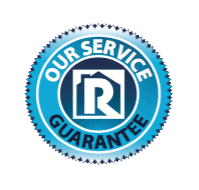 Want Peace of Mind? We Guarantee It.
Are you worried about market volatility, extended vacancies, and lackluster tenants causing problems? We offer multiple guarantees and programs designed to protect your revenue and property.
What Our Clients Think
Profitable investors say it all 

NA
I would highly recommend Xepco Properties. If you're thinking of trying to manage the property yourself, it's definitely worth the investment to hire them."

Lisa
Satisfied Client

NA
I lost tons of money trying to do if myself. Xepco has been a huge benefit as far as keeping my hands off of everything and they just manage the property for me!"

Darius
Satisfied Client
Palm Springs
Property Management
With its stunning mountain views and numerous upscale resorts, it comes as no surprise that Palm Springs is one the most popular tourist destinations in Southern California. This beautiful community counts numerous award-winning restaurants and trendy boutiques, as well as entertainment venues and recreational spots. In addition to the constant influx of visitors and snowbirds, Palm Springs also counts a significant population of full-time residents.
Living in Palm Springs, California
Those living in Palm Springs are truly spoilt for choice when it comes to enjoying all that the city has to offer. Aside from the world class shopping and spas, Palm Springs has several city parks and public recreational spaces. Strong local school systems also make Palm Springs an attractive option for families with young children. To top it all off, Palm Springs has a gorgeous climate, with sunshine year round.
The city is broken into 33 different neighborhoods, seven of which the city has designated as historically significant. From the fabled charm of the Movie Colony to the small town appeal of Racquet Club Estates, Palm Springs truly has something to offer everyone.
Investing in Palm Springs Rentals
If you own a Palm Springs rental home or are considering growing your portfolio in the local area, it's important to find a partner who can help you meet your investment goals. Both seasonal and annual Palm Springs rentals need constant attention and care. From finding the right tenant to handling maintenance requests and processing monthly payments, being a landlord is a full-time job.
Working with a Palm Springs property management firm offers a convenient alternative for motivated investors; why not say goodbye to the stress of DIY management and discover what a professional could do for you?
At RPM Desert Cities, we focus on helping Coachella Valley homeowners get more out of their properties. Our team of residential real estate experts handles every component of the management equation. Unlike some firms, we don't apply a "one-size-fits-all" approach or use hidden fees to pad our bottom line. We're a trusted local team who is passionate about supporting our clients in whatever way we can.
Get started today; schedule a free consultation: (760) 687-2400