We Manage

Rancho Mirage

Rental Properties


Get Peace of Mind With the Trusted Local Experts Since 1986
"Straight forward Pricing and Shorter
Vacancies are just the beginning"
– John Xepoleas, Broker Owner
Why Choose Us?
We're different. We actually deliver.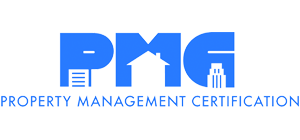 100% Property Management Focus
We aren't realtors disguised as property managers. We only do property management so you get our full focus rather than an afterthought. In addition our managers are Certified by the California Association Realtors as Property Managers.
Local Experts That Actually Manage
We are not a mom and pop shop or a one man show. Our team of Licensed Professionals gives us the depth and the resources to actually deliver and protect your investments. Every owner is assigned a personal property manager as a single point of contact.
Negotiated Maintenance Discounts
Partnerships with Lowe's & Home Depot give us bulk purchasing power. Combined with our very own In-house Maintenance Team, these help us save you money and preserve your investment.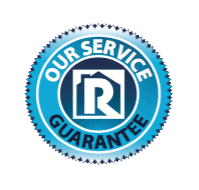 Want Peace of Mind? We Guarantee It.
Are you worried about market volatility, extended vacancies, and lackluster tenants causing problems? We offer multiple guarantees and programs designed to protect your revenue and property.
What Our Clients Think
Profitable investors say it all 

NA
I would highly recommend Xepco Properties. If you're thinking of trying to manage the property yourself, it's definitely worth the investment to hire them."

Lisa
Satisfied Client

NA
I lost tons of money trying to do if myself. Xepco has been a huge benefit as far as keeping my hands off of everything and they just manage the property for me!"

Darius
Satisfied Client
Rancho Mirage
Property Management
Rancho Mirage is a beautiful resort city that sits in the Coachella Valley between Palm Desert and Cathedral City. The city's population fluctuates throughout the year, with many snowbirds and part-time residents flocking to Rancho Mirage to enjoy the gorgeous local climate. Of course, Rancho Mirage has plenty to offer beyond year-round sunshine. With multiple casinos, 12 different golf courses, and an array of world class spas, Rancho Mirage is a veritable Californian playground.
Although much of the local economy revolves around tourism, Rancho Mirage has undertaken significant initiatives to prioritize economic development in recent years. These initiatives have helped attract new retail destinations and light manufacturing facilities to the area, diversifying the local population and boosting the number of full-time residents in the community.
Owning Rancho Mirage Rentals
Rancho Mirage has a diverse mix of housing options, including seasonal condominiums and apartment complexes which largely cater to the Coachella Valley's constant influx of tourists. Rancho Mirage has also steadily grown its permanent population, creating an increased need for single family properties and affordable housing for families.
Investors with local properties have the opportunity to make a healthy return on their financial investments, but it's important to choose the right Rancho Mirage property management team to get the most out of a rental home.
Working with RPM Desert Cities
The talented real estate team at RPM Desert Cities has been serving local landlords since 2009. We help landlords target potential growth by providing expert guidance and assistance. Naturally, we also handle the day-to-day management needs of the rentals in our portfolio. From leasing and marketing to maintenance and billing, our team takes care of the management equation from A to Z.
If you're ready to learn how professional Rancho Mirage property management could help you handle your property's needs, schedule a free consultation today.
Call us to get started: (760) 687-2400